Student Wellbeing
Supporting mental Health and Wellbeing at Chattenden Primary
Our vision is to build a School community where children, parents and staff feel safe, secure and welcome, and to provide opportunities for everyone to develop their confidence and self esteem, communication skills, understanding and empathy for others in an ethos of compassion and caring.
Anyone at any time may experience life challenges that require additional support, and we believe that we all have a role to play in looking after our own, and others mental health and wellbeing
If you feel that you, your child or someone in your family is struggling in any way, please contact Mrs Carpenter
Email: carpn001@chattenden.medway.sch.uk Mobile: 07759960811
The following school policies support the mental health and wellbeing of pupils and staff at Chattenden Primary
Anti Bullying
Behaviour
Dance
Employee Code of Conduct
Looked After Children
Mental Health and Wellbeing
Physical Education
PSHE
Safeguarding
SEND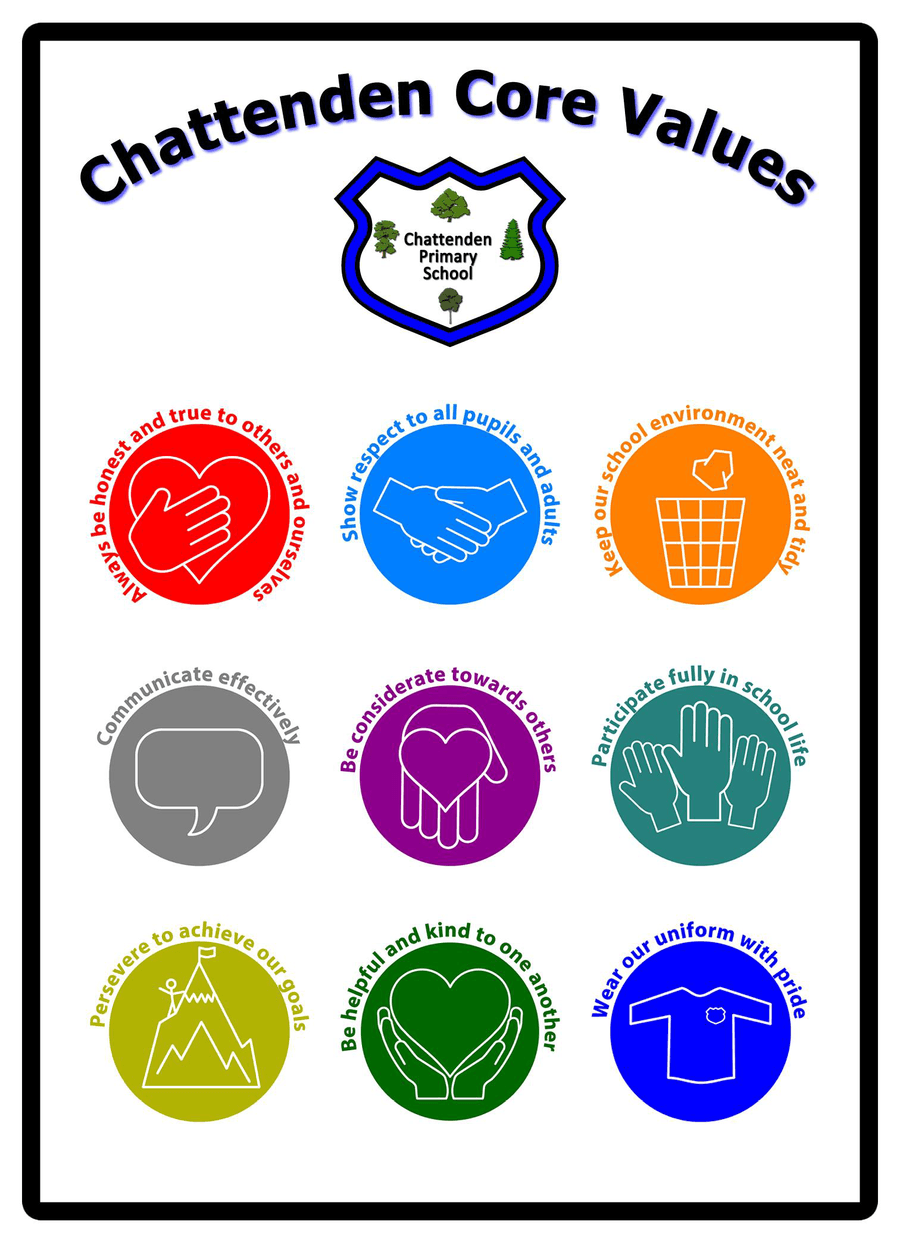 Our Core Values promote positive Mental Health and Wellbeing
Encouraging perseverance and being the best we can be
Being honest and true to ourselves. Taking care of ourselves
Being encouraged to participate fully in school
Communicating how we feel to others
Encouraging kindness and empathy towards others and helping each other
Being active and useful
Learning every day
Being connected to our school community.
At Chattenden we are focusing on the NHS '5 ways to Wellbeing'
Connect with other people

· Writing letters to family and friends

· Family board games

· Sharing mealtimes

· Virtual calls

Be physically active

· Dancing

· Regular exercise

· Bike riding, walking, running, yoga

· Dance/fitness videos

· Gardening

Learn new skills

· Cooking

· Playing a musical instrument

· Hobbies

· Art and crafts

· Learning languages

· Free courses

Give to others

· Writing thank you letters

· Encouraging kindness and politeness

· Volunteering opportunities

· Fundraising

· Smile!

Pay attention to the present moment (mindfulness)

· Classroom breaks

· Deep breathing

· Yoga and meditation

· Calming music
This term we will be focusing on a different area each week and completing whole school activities
Look out for information on Jotter and
School Newsletters and our Instagram page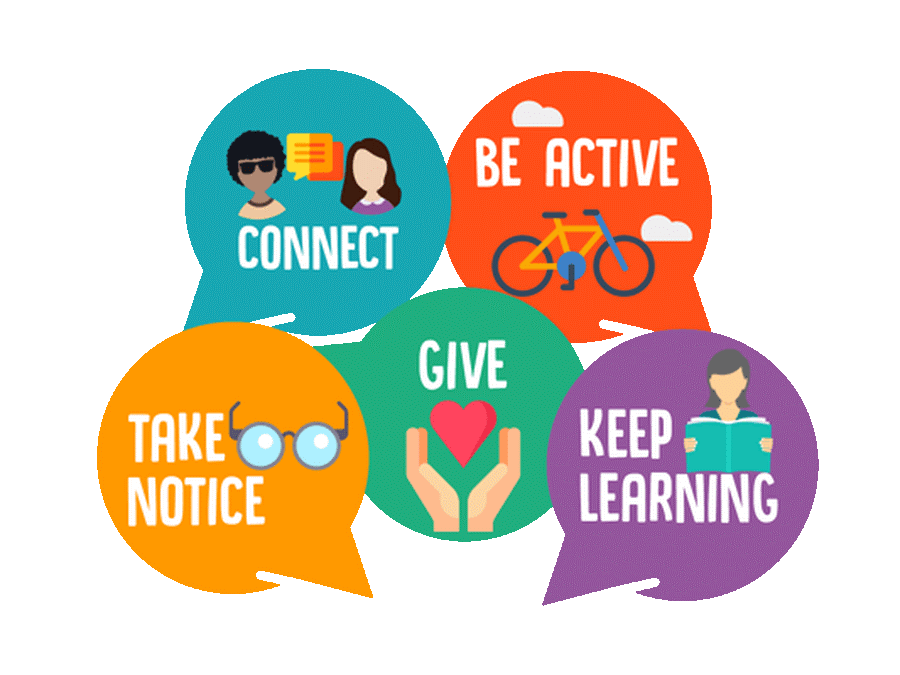 How we support Mental Health and Wellbeing
School Council allows the pupils in school to have a voice
Gardening club is excellent for physical activity and supporting friendships as well as encouraging sharing and helping each other
PE, dance and the creative curriculum
1:1 support for pastoral care
Small group work
Social and emotional work programmes
Circle time
Worry boxes
Practicing mindfulness
Wellbeing calls to families and pupils not in school
Information via newsletters, website and jotter
Celebrating individual and school successes
Praise postcards
Shout outs for pupils and staff via Instagram
Certificates and recognition for non academic achievements
SEN/pastoral support team
www.partnershipforchildren.org.uk resources to boost wellbeing
www.twinkl.co.uk thousands of worksheets and activities
www.place2be.org.uk wellbeing activity ideas for schools
A Social Story about Coming Back to School
Some children can now come back to school.
The grown-ups in school have changed things to keep everyone safe.
This is ok.
I will try to follow the arrows in the corridors. I will try to remember to wash my hands.
This is important.
The grown-ups in school will check that I am ok.
A Social Story about Coming Back to School
Schools have made some changes to keep everyone safe.
The grown-ups in school will tell me what those changes are and why they have been made.
If I am worried, I could ask a grown-up to help me.
It is ok to be worried.
Mum and dad will be pleased if I can tell them what changes I remember.
A Social Story about Social Distancing
Social distancing means we cannot get too close to people we do not live with.
This is to help keep people safe from Coronavirus.
The grown-ups in school have made some changes to make this easier for everyone.
Sometimes, people might forget about the two metres.
This is ok.
The grown-ups might remind us about what we should be doing.
Events and news
We are looking forward to the return of all school children on Monday 8th March. Below are some top tips for preparing you and your child for the big day.