In the News
Here you will find all the news coverage and articles we have received

Parliamentary Review
Chattenden Primary School is very proud to have been included in the prestigious 'Parliamentary Review' publication. This article showcases our fantastic school. We were invited to talk about our curriculum and approach to teaching. Enjoy reading the article!
Common Wealth Tree Planting
On Saturday 10th November, Head Boy Luca, and Head Girl Ella visited All Saints Church to celebrate The Queen's Commonwealth Canopy. This is an initiative by the Commonwealth to create a unique network of forests across the 53 countries of the Commonwealth.
They planted a tree to show respect to wildlife as our Earth's wood is slowly deplenishing. Two other schools (Abbeycourt and Wainscott) accompanied them and planted a tree of their own. Our local MP, Kelly Tolhurst, was also their to show her respects and to read a section of the Holy Bible.
A wonderful picture was taken and it included all 3 schools, Kelly Tolhurst and our treasured trees.
Written by Ella.
Click on a photo to enlarge.

December 2017 - Chattenden won the national competition run by The Royal Ballet.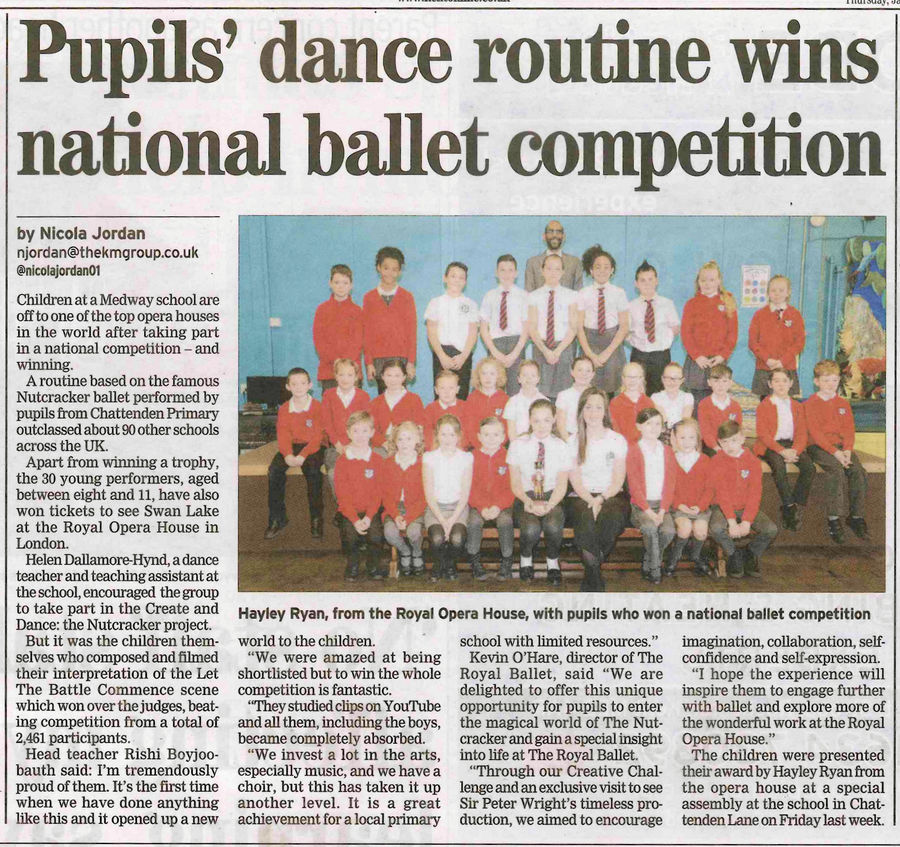 September 2017 came second in the Kent Life magazine's School Garden competition.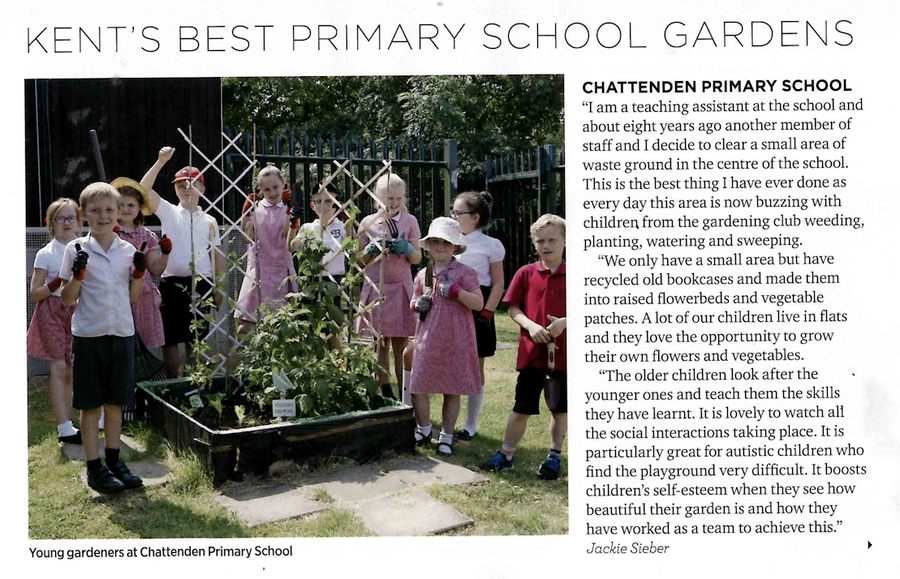 May 2018 - The opening of the updated library.